Andrew Bolt wants you to know he's changed tactics
More posts Andrew Bolt along with Tony Abbott were not so long ago "deniers" in arms of global climate science declaring it a "load of crap". They moved significantly an joined the 3% world of scientists and over the majority of the worlds conservative commentators with access to the media to advocate that they were now skeptics sufficiently informed to declare the science simply doubtful. One only needs ask are they skeptics at all or paid doubt mongers in much the same vain as those that declare that smoking produces cancer is not a proven fact either. Their job isn't to deny science because that makes them appear cranks but to declare they are now part of the science themselves that happen to disagree with the worldwide peer reviewed research that has taken place.
This blog post is simply an exercise to suggest to his readers that Andrew Bolt is a considered thinker on the matter when in fact he's not because even conservatives like Abbott moved and changed their position. Abbott turned to Direct Action and tried to recruit Bjorn Lomborg to substantiate and legitimize their shift. Dr Lomborg had been sacked by the Danish government but was recruited until last year by the Koch Bros still practicing under the name of the CCC or Copenhagen Consensus Center with no connection to Denmark. Lomborg lost his $1mill funding from the Koch Bros coal heavyweights in the fossil fuel industry last year to be enticed to Australia by Abbott for $4 mill and championed in the media by the likes of Andrew Bolt. Turnbull cancelled the chicanery immediately.
The fact is MSM media, Universities, and anti- climate change corporate interests are still heavily involved in financing doubt worldwide as is the tobacco industry and the whaling industry to simply protect their bottom lines. Crass denial of global climate science is no loner sophisticated enough so what we see is Andrew Bolt waving the flag of a skeptic when he's just a chameleon trying to change his color. He will slip because he hasn't any substantive facts and we will yet again see him calling 97% of global science just another religion. Pastor Bolt's evidence apparently wont be aligned with One Nation though.


Andrew Bolt believes in truths told in colonial history as recorded by the Europeans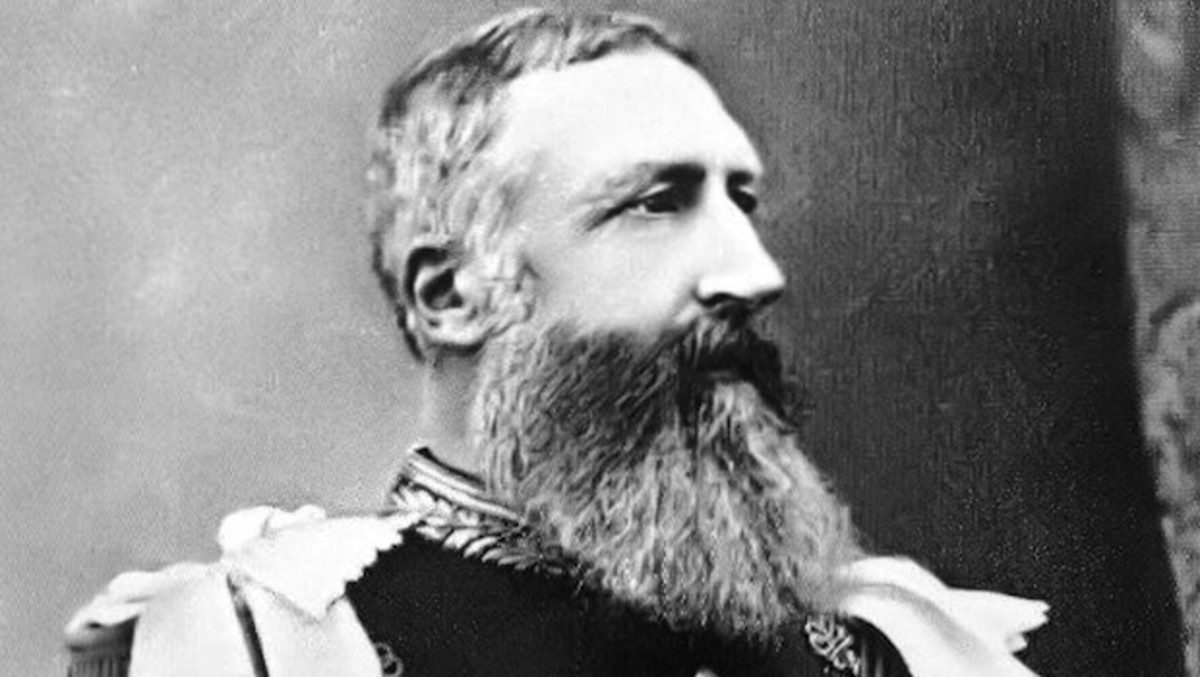 Europe's Forgotten 'Hitler' Killed Over 10 Million Africans — But the West Erased it From History
You can't trust fucking Greeks their unwanted in politics and non Aryan immigrants to boot . It's a wonder Bolt hasn't reminded us of Petro Georgiou the Liberal member for Kooyong who defended immigrants and refugees against Howard. He wasn't a Dutchman like Bolt that's for sure. What did Sally Morrel's father actually teach Andrew Bolt about Australia Petro Georgiou returns to Parliament with a message for the Abbott ...
a?
"Culleton will probably be stripped of his seat by the High Court, so Pauline Hanson can hope that his replacement will stay in her tent. Trouble is, that replacement will probably be Culleton's brother-in-law, Peter Georgiou, unless Hanson can engineer a safer successor:" Bolt
"Some will say that this proves that the Press Council procedures work, but each complaint involves lawyers, money worry and time. The process is the punishment and the disincentive to keep going." Bolt Andrew Bolt and Tony Abbott think the same way when some 10 NSW Liberals had to step down over accepting cash from developers and not declaring it Abbott said they did nothing wrong they were being unfairly punished by an unjust process that's all it was the fault of the law. Politicians can apparently take bribes according to Abbott.
Bolt is running the same argument it's fine to punch down humiliate, denigrate and stereotype people to make any point you like true or untrue and in this case taking the mickey out of the UN how by stereotyping ridiculing and basically lying about Indians. You see the truth is the Indian governments energy program is to deliver solar power as fast as possible to all rural India so it's has a self sufficient energy supply that doesn't pollute the country as does the fly ash residue caused by coal. Bill Leak has a tendency to find humour in the ambiguous by stereotyping the victims and then flipping and saying he's criticizing those who are behind the curtain. you be the judge whether the laws is at fault and what Abbott and Bolt are doing is true. Politicians can take undeclared donations and cartoonists can punch down to their hearts content. That we need to be American and turn who ever we want into caricatures as the Americans have done their IndiansAndrew Bolt and some Australians miss these childhood memories that Americans are allowed to indulge themselves in.