Neither Trump nor Turnbull can turn back the tide on renewables | Guardian Sustainable Business | The Guardian
It's simple solar energy plants are now cheaper to build and cheaper in the long term production of energy. The monopoly that Bolt keeps fighting for has had it's use by date and like the horse and cart before will slowly fade into distant memory. Bolt wants us to retain the past and not invest in the future why would he want that?
Two killed in Bedouin village slated to be demolished, replaced with Jewish town | +972 Magazine
Who does Andrew Bolt support the Rt-wing Israeli Government who shoots it's own people. If the press complain they are sacked
Israeli radio host fired after expressing sympathy for slain Bedouin driver | +972 Magazine
Police shoot MK Ayman Odeh in the head with sponge-tipped bullet. Conflicting versions emerge of 'car ramming' and shooting that left one officer and a village resident dead. By Yael Marom and Keren Manor Two people were killed and several others wounded when large numbers of police officers entered the Bedouin village of Umm al-Hiran, in southern Israel, to demolish the village at dawn on Wednesday. Police fired tear gas, sponge-tipped bullets, and there were reports of live ammunition as well. Police officers shot and killed a resident of Umm el-Hiran, Yaqub Musa Abu Qi'an, claiming he drove his vehicle and struck and killed…
Centrelink staff told not to fix mistakes in debt notices – whistleblower | Australia news | The Guardian
Chris Porter an Andrew Bolt hero is Minister for Social Welfare and it's new system of policing where your guilty of transgressions until you prove your innocence. Centerlink now has a no admission to any errors policy it appears and are under legal advice. The result the staff feel like Nazi bureaucrats were made to feel and if asked to say they were just doing their job. If human your placed between a rock and a hard place. It seems there are not enough persons working in Social Welfare that have empathy at home unlike Andrew Bolt tending to News Corp uninformed opinions.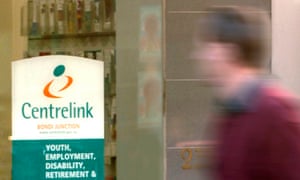 New whistleblower says staff 'are struggling daily with our consciences' after being told not to correct errors they see unless the customer points them out
Source: