Andrew Bolt has never been to war he has no relations that have been to war for Australia and the only association he has with war is his family ties to Aalsmeer the most notorious town in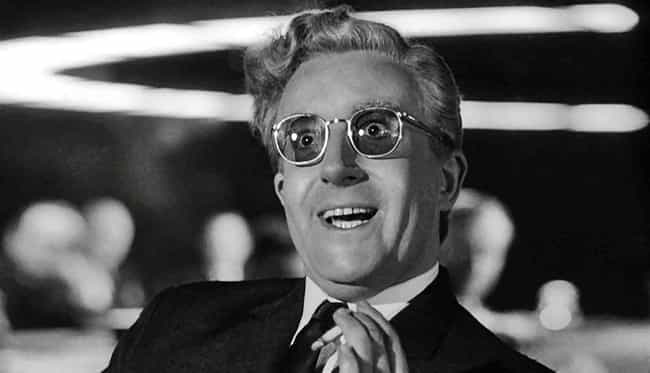 TURNBULL RIGHT NOT TO PROMOTE THE DEAD
Column

Malcolm Turnbull made a good call last week. No, he would not promote Sir John Monash to field marshal, our highest military rank. Not that Monash would mind. He's been dead for 87 years. And that's the point: surely our arrogant desire to rewrite history must stop.
ANZAC DAY MORE NEEDED NOW, AS WE FRAGMENT
Column
Did I just panic, I wondered, following my youngest son as his school band marched in Melbourne's Anzac Day parade. How can the usual Anzac Day haters really hurt all I see here? But then I noticed things, like the bollards. How strange: we were commemorating soldiers who fought the enemy without while needing guarding now against the enemy within.
Isn't this the real Australia? Could all this really be shaken by a troll like Guardian columnist Catherine Deveny calling Anzac Day a "Trojan horse for racism, sexism, toxic masculinity, violence, homophobia and discrimination"?"Bolt
The lady Bolt calls a troll Catherine Deveny has defined Andrew Bolt to a tee and this is Bolt's Australia in a nutshell but first, you need to see it for what it is not. It's not just the mask, the myth white nationalists and militarists spin for some self-engrandisement to pass on to their children.
Who has the right, who is more equipped to say what the true meaning of the ANZAC story is if it's not the ex-head of our ADF Admiral Chris Barrie or is it Andrew Bolt? "I'never felt Australian until my thirties really forties until he married one?
Barrie is, however, one of Bolt's troll-like Australians no doubt as he said of the ANZACS that the lucky ones were the ones that were dead. They didn't have to see the circus theft of what they experienced by celebrators like Andrew Bolt who have never put a uniform on and have stolen the real story of the wars fought. The celebrators that promote sending our boys to war and not put every effort into peace. The celebrators that deny the miracle of a united multicultural Australia by narrowing it's cultural definition to incite division for cheap and short-term gains. They, in fact, promote and abuse those for recognizing the real unity of different cultures living together in peace. I dare Bolt to call Admiral Barrie un-Australian. The racism Bolt promotes is here in front of us masked by the simplistic stupidity of his words "proud as"
Let's not talk about tax alone but compare what taxes get you in Finland. When a middle-class wage was $62,000 30% tax got you universal health with NDIS, Free education Paid parental leave when having children for both parents Free child care and preschool until the age of 7 and countless other benefits such as unemployment and Age Care on an international scale of comparison of quality the same if not better than here. Couple that with the less mental stress and the resultant index of well being is something Andrew Bolt can't begin to comprehend. Imagine he could mix with all classes of people without worrying if or not they were bludgers. How is this all possible economy of scale for one cutting out all the fricking middlemen the reduced administrative and advertising costs that competition brings and transparency the mother of all evils in a freemarket that doesn't deliver freedom at all as opposed to an regulated market whose purpose is to deliver equally and free the individual citizen family and community from anxiety.
Some thing else Andrew Bolt supports that doesn't seem too ANZAC to anybody ... ISRAEL. Anti -ISRAELI IS NOT Anti- SEMITISM

A soldier who killed a Palestinian teen has been praised as "excellent" and "conscientious" by an Israeli judge, who sentenced him to a mere nine months in prison.
This conclusion to the trial of Ben Dery for the cold-blooded killing of 17-year-old Nadim Siam Nuwara is another all too predictable episode of how Israel's military investigation system whitewashes crimes against Palestinians.
"Despite the clear and overwhelming video, spatial and sound forensic analysis showing Ben Dery intentionally killed Nuwara, he was charged with a lesser crime and a wilful killing was whitewashed into an accident," Brad Parker, international advocacy officer for Defense for Children International Palestine, told The Electronic Intifada on Wednesday.
"The lenient sentence announced today is not surprising and illustrates how pervasive and entrenched denial perpetuates impunity even where video evidence shows Israeli forces intentionally killing children."

Israeli lawmaker Bezalel Smotrich published a tweet on 21 April calling for a Palestinian child prisoner to be shot.
Smotrich wrote that he was "very sad" that Ahed Tamimi is in jail because she "should have gotten a bullet, at least in the kneecap."
"That would have put her under house arrest for the rest of her life," the lawmaker added, according to the newspaper Haaretz.
Smotrich is a member of the extreme right-wing nationalist party Habayit Hayehudi (Jewish Home).
He has advocated a plan for the expulsion of Palestinians that a noted Israeli Holocaust expert has described as potentially genocidal.
That expert also said that Smotrich's values resemble those of the Nazi SS.
Smotrich was responding to Israeli journalist Yinon Magal, who wrote, according to Haaretz, "I'm watching this clip again and I am so glad that Tamimi is still in jail. Sometimes, it's good that the mill of justice grinds slowly."

WHEN SNIPERS ARE VICTIMS OF BAD PRESS
Ahmed Abu Hussein was shot by Israeli snipers during a protest near the Gaza-Israel border two weeks ago. He was standing at a distance from the fence and was wearing a PRESS jacket.
Palestinian journalist Ahmed Abu Hussein is seen receiving medical treatment after being shot by an Israeli sniper during a protest on the Gaza border, April 13, 2018.
Palestinian journalist Ahmed Abu Hussein is seen receiving medical treatment after being shot by an Israeli sniper during a protest on the Gaza border, April 13, 2018.
Ahmed Abu Hussein, a Palestinian journalist based in Gaza who was shot by Israeli soldiers two weeks ago, died of his wounds on Wednesday at Tel Hashomer Hospital in central Israel. Abu Hussein is the second Gazan journalist to be killed by IDF snipers over the past month, and one of 40 Palestinians killed during the Great Return March protests.