Crude propaganda Andrew Bolt turns to when portraying Israel and it's IDF as victims of Palestinian terror. Israeli soldiers have to shoor Palestinian children.(ODT)
Israel has resorted to crude propaganda to deflect blame for the deaths of Palestinian boys and girls hit by bullets fired by its soldiers.
This week Israel claimed that Hamas uses candy to lure children – who pose no conceivable danger to heavily armed soldiers in fortified positions – to the boundary fence.
Palestinians should apparently view lethal sniper fire as a natural and inevitable phenomenon at the boundary fence, not unlike the weather.
Meanwhile, Israeli military spokesperson Ronen Manelis told the French National Assembly that Hamas sent a 7-year-old girl wearing Mickey Mouse pyjamas to infiltrate Israel from Gaza.
"There is only one reason behind this, simply to confuse us and have us kill her," Manelis claimed, according to a video of his speech published on the military's Twitter account.
Hamas would have scored a propaganda victory against Israel through the girl's death, Manelis suggested.
"But we were able to identify her and to understand that it was a provocation," he said, praising the army for giving water to the girl and sending her back to Gaza with a friendly goodbye.
It is twisted logic that suggests that Hamas is to blame for the killing of Palestinian children when it is Israeli soldiers aiming at them and pulling the trigger.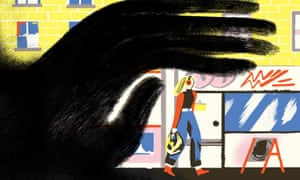 They are MEN Andrew Bolt just everyday MEN (ODT)
And when I talked about it, again, the questions came. Why were you out walking so late? How were you walking? What were you wearing? Did you smile at him?
And again they meant: "What did you do wrong, so we can avoid the same mistake?" What action did you take, so this won't happen to me? How do I help my loved one stay safe? How can I stay safe?
I wrote as much in my victim impact statement to the court, asking the judge why must the conversation immediately turn to my actions, instead of the most obvious one – why are men attacking women in the street? In their homes? In parks, and on public transport, and in taxis and on doctor's examining tables?
A friend told me it's because he thought they were not men. That they were animals. "How do you even begin to reason with an animal like that?"
But he's wrong. They are men.
They are sons and brothers, and fathers and boyfriends and husbands and friends and co-workers and the guys around you in the cafe.
We know they are because the few who face the justice system get character references about how they are good guys, who are good sons and brothers and fathers and boyfriends and husbands and friends and co-workers who made a mistake.
SPECCIE OUT NOW: RETURN OF THE CARBON MONSTER
The new Spectator Australia is out now. It covers story is a warning of the danger of green power. But do not miss some other very insightful and important reads, particularly Daniel Pearl on the real war behind this debate over "Western civilisation". It's that old struggle between individualists and collectivists, freedom and authority.
Yes, the RETURN of Godzilla we understood he or she was invented for humor forgotten and returned over and over again. This is the equivalent except it's for Abbott's sake and not even for fun but for his RETURN and like GODZILLA. It must be pissing rain where ever Bolt is if he's blogging.
THE FREE MONEY EXPLOSION
Rafe Champion is right: "The western world's most depressing graph." No wonder the world's poor are streaming over the borders for their share.
SEXISM! PUBLIC SERVICE FAVORS MEN WITH BETTER QUALIFICATIONS
We pay these geniuses? "Australia's pre-eminent federal government department, Prime Minister and Cabinet, can't work out why men still dominate top executive roles... The analysis did yield one potential explanation... the possibility men have more extensive qualifications or experience." How shocking.
NANTES BURNS. 'YOUTHS' BLAMED, AS REPORTERS PRETEND BLINDNESS
No mention in the story of ethnic or religious factors, but such violence is usually tribal: "France's western city of Nantes has seen a third night of tensions, with dozens of cars being torched to protest a fatal police shooting of a driver who was apparently trying to avoid an identity check."
CHINA BUYS PAKISTAN
It sounds like China has bought Pakistan: "Pakistan has asked China to keep lending it money to prevent a foreign currency crisis, warning that Beijing's planned $60bn investment in the South Asian country was at risk if it failed to do so... Over the last financial year..., Pakistan borrowed $4bn from China."
MEN ENDURE, WHILE ABC WOMEN SNEER
The ABC pumps out a "comedy" - a sneering attack on men. Watch, because I have something to say about it.
IDLING ICE CREAM TRUCK CREATES 'WARMING RECORD' FOR SCOTLAND
Makes me wonder even more about the scientific case for global warming: "U.K. meteorologists won't be declaring a June 28 temperature reading as the hottest recorded in Scotland since the early 20th century after discovering... a stationary vehicle with its engine running was parked too close to the observing enclosure." In fact, an ice-cream van.
TEHAN: WE NEED LAWS AGAINST THE VICTIM LOBBY
Social Services Minister Dan Tehan says we need a religious discrimination act to save the religious many from the victim industry: 'Australia has reached an ­unusual point where the tools of oppression — sowing the seeds of division, conquest, manipulation and cultural division — are being wielded by the minority against the majority.'"
UNI FOR ECOLOGICAL GODDESSES
Not often can one safely predict that the next generation will be more brainless and useless than the last: "The Portland State University Women's Studies department will offer a course next semester exploring 'ecological feminist spirituality' ... and 'goddesses and spirituality.'" What jobs do graduates go on to do?
SALMONELLA HIGHEST IN BAG-BAN STATES
Probably coincidence, but has this been studied? There are many sources for salmonella food poison, including mixing food ingredients such as raw chicken or even salad, but the first two bag-ban states top this survey of food poisoning rates in 2013. And, true, the rates were already rising before the bans - but see the ACT then soar:
TIPS FOR SATURDAY, JULY 7
The Cullen skink at Pure South Dining, Southgate, is very tasty and looks infinitely prettier than it sounds. The chef is Scottish, so it figures. Bolt
Apparently the Scottish are culturally inferior to Bolt. Weird Dutch food: Herring-Ice-Cream sure comes just as close. The Cullen skink is an individual choice but the herring -ice-cream is national.