Andrew Bolt's Western Culture looks less Western these days.
Whose Muslim? Whose Christian? Complexion protectors called Hijabs. Keep your distance.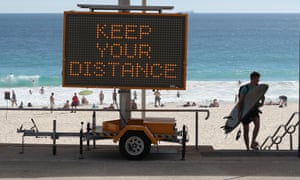 Political philosopher and columnist
The relaxed physical distancing policies of Sweden, which allowed restaurants to remain open and public gatherings to continue, are now being reconsidered. Sweden has recorded more than 10,000 cases and 887 deaths.
Andrew Bolt has been prodding us to relax our policies and get back to work the anti- leftist simply couldn't name the Dutch or the Swedes as the model he prefers. Yet again with eggon his face what he has recommended has failed in Sweden and they are now reconsidering our full lockdown approach. Wait to read Andrew Bolt declare like Trump "I never said that"
FAKE NEWS
JUST THREE MORE INFECTED. YET 'STATE OF EMERGENCY' EXTENDED
Yet he's extended the "state of emergency" for another month: "Victorian Premier Daniel Andrews has announced that there have been just 3 new coronavirus cases diagnosed overnight." Just three? But another month of emergency powers, and house arrest for all? How easy it is to strip a cowed population of their liberties.