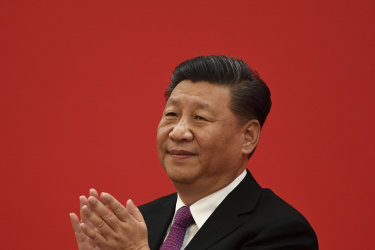 Let's get one thing straight the Barley and Covid-19 are separate issues and are in no way conspiratorially connected other than by the LNP and MSN. They are only joined by an LNP political gambit with conservative MSM assistance. It stinks of a fake distraction to take the blame off the LNP.
China had posted a complaint about Australia's barley dumping in 2018 and China by WTO rules had 2 years to formally act on it. That time is up this week. A tariff decision was needed by China due to a two-year time constraint of WTO rules and not by COVID which the media have weirdly coupled.
The Covid-19 inquiry, on the other hand, is a recent 2020 issue and entirely separate. However, the media and LNP politicians are playing an extremely dirty political game of "don't blame us" for dumping by coupling the two. It's a Fake News gambit attempting to blame China and take the blame off them for the $1.8 billion loss to the industry, Meanwhile China is the victim in this process and is called the bully.
A COVID inquiry is also reasonable if it's purely scientific and not part of Trump's political blame game, which one suspects it is when we see how Morrison has kowtowed to Trump on everything else while Trump has treated him as a doormat.(ODT)
President Xi Jinping said any review should be conducted by the WHO - and only after the pandemic ended. That came as China announced trade restrictions that will wipe out Australia's barley trade with the superpower

While the direct and simplest regulatory means is a carbon tax the LNP choose the more complex means financing the imperfect carbon capture method with a crooked MP Angus Taylor overseeing the whole process. Now there is nothing to see here is there? They are actually giving money to the fossil fuel industry and calling it a loan and if it doesn't work bad luck. rather than the industry paying for the carbon, it releases. It as logical as their bullshit spin on "clean coal".
The Morrison government is eyeing legislative changes to allow its clean energy agencies to fund carbon capture and storage from fossil fuel projects in a bid to unlock $2b of private investment to reduce greenhouse gases.


FAKE NEWS