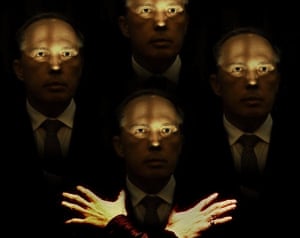 ABC THROWS MORE TAXPAYER MONEY AT YASSMIN TO PROMOTE ISLAM
How much tax-payer money has been splashed on Abdel-Magied to promote her conservative form of Islam? And now: "The ABC has [a] plan to run a hijab fashion program... Hijabistas! with Yassmin Abdel-Magied will air on ABC iView on May 1, as six six-minute episodes, and follows Ms Abdel-Magied through Australia's Islamic headwear fashion scene."
ACADEMIC FIGHTS FOR RIGHTS FOR SEX ROBOTS
Law academic Victoria Brooks says sex dolls may need the legal right to say no:
WISHING TRUMPERS AWAY
Age writer Greg Baum travels through the US: "I didn't go looking for Donald Trump's America, and I didn't find it." Tim Blair: "Baum travelled from one side of the US to the other apparently without meeting even one of Donald Trump's 63 million voters. Considering he crossed 14 states, this is quite an accomplishment."
SOME COUPS DO WORK
Paul Kelly protects Malcolm Turnbull: "It is ludicrous to pretend the government would emerge in a better position after the bitter political assassination of Turnbull." Paul Kelly urged the political assassination of Julia Gillard: "Labor must choose between oblivion and making Rudd's return a viable project."
ANGRY GREENS
The cuddly Greens sure face a lot of bullying allegations: "Former [Victorian] Greens leader Greg Barber reached a $56,000 settlement with a female staff member over sexual discrimination and bullying allegations, and quit politics two days after the claims were aired... Mr Barber denies the allegations, and paid $9000 ... from his own pocket."
PROFESSOR OF HATE
Yet another academic - Honorary Associate Professor Joanna Mendelssohn - cheers a physical assault on Tony Abbott, calling it a mere "symbolic protest" that realised the "hopes and dreams of the majority of the nation". She is actually a writer and teacher of art yet has the barbarian's creed: it isn't the principle that counts but the side.
VICTORIA SNEAKS IN A "SAFE" ICE CENTRE
The slippery slope argument is proved right even before this drug-taking centre is built: "Drug users will be permitted to take ice inside Melbourne's new safe injecting rooms after the State Government backflipped on banning the illegal substance."
FALSE, FALSE, FALSE, MR TURNBULL
Malcolm Turnbull on a report that he blocked Peter Dutton's plan to cut immigration: "It is completely untrue, it is completely untrue, it is completely untrue. The article, the claim in the article, is false, full stop. OK? Full stop, it's false." The Australian finds three people who say it's true. It's actually Turnbull whose story is false.