I certainly wasn't taught about this at school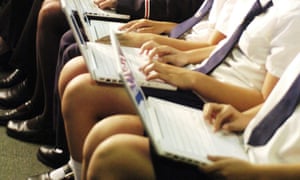 It's promoted by News Corp, Ramsay Foundation, LNP, IPA, and is a pet topic of Andrew Bolt's. A training ground rather than a learning ground for Aussie kids. China is doing what Bolt dreams of. Social engineering with a difference, a "we" instead of a "me" culture that fakes merit as deserved by those already with privileges held and supports nepotism and inheritance as the legitimate start called achievement even before birth. Safe Schools are a danger to Conservatives who live in a separate and divided unprogressive reality. (ODT)
TOTAL CONTROL: HOW CHINA CAN CONTROL EVERY RESIDENT-Andrew Bolt
A Canadian report acknowledges that more than 4,000 indigenous Canadian women and gender-diverse people were killed due to "genocide". Will this set a precedent across the Commonwealth
ANTIFA ROB ANOTHER GAY MAN- Andrew Bolt goes to the USA to distract us from the real glassing violence here.
VIDEO

In Portland, Antifa - ironically named "anti" fascist - bashed and robbed gay Asian journalists.

Not

proved

Now in Washington,

they again not proved

rob and abuse an Asian Trump supporter.
Leftists also abuse a policeman for being black and keep out Latinos. They are exactly the fascists they condemn. Bolt
Meanwhile, in Australia and proved Young Liberals Glass each other never mentioned by Andrew Bolt, who turns to America to falsely imply what's happening here. It is GBH, and Young Liberals are doing it to each other.
Bolt's PAYWALL posts only show what an ULTRA- RIGHT-WING organisation he's worked for these past30 years. His attachment to the Fox Network in the US and his role models there Roger Ailes and Bill O'Reilly helped destroy Journalism as we know it today while being enthusiastically supported by Rupert Murdoch despite the misogynistic pussy-grabbing culture they created at Fox News that went on for over 20 years. Some 163 million were paid out in settlements to try to hide the facts and the dirt. Small change for Murdoch when Billions are at stake.
Whitewashing Israel smearing Todd Sampson

Sky New's Corporate smearing of Todd Sampson by Rowan Dean on the Outsiders by his Magazine giving space to Rebecca Weiser who simply paraphrases Aharon Shapiro in this video as if it was all scripted which it is. Is this a debate in any form or just a smearing of Todd Sampson as a duped "ignorant". It's paid-for smearing by Ignorants that have never been to Gaza. Shapiro writes for the Australian and is an Israeli spokesperson. Israel hates reporters stops many and particularly those wanting to visit Gaza. They even threatened Murdoch's Sharri Markson with imprisonment for revealing that Israel was giving aid to terrorists in the Golan heights. No Todd Sampson isn't a manipulated ignorant the Outsiders, and Dean are willingly, and here they are knowing and showing it and promoted by none other than Andrew Bolt.

No numbers quoted here. But here are some facts 230 Gazans were cold-bloodedly shot by Israeli marksmen. Thousands were wounded and maimed for life unable the get aid in Gazan hospitals and had limbs amputated. The Press Medics and even children were shot some 200-300 meters from the fence spoken about. Over 20,000 were injured and just 1 Israeli killed. It beggars belief which is pulling a "swifty" here, and it's not Todd Sampson. No hard data but scripted opinion identical wording provided by Wiess and Shapiro provided them by the Israeli propaganda team in Australia. Rowan Dean ad-man providing media coverage for both at the behest of Murdoch and The Spectator.




Andrew Bolt calls for Trump to be given the Nobel Prize guess his teleprompter went haywire too.

Fox Corp's Other Asshole

Councils along Port Phillip Bay are erecting sea walls to guard against the rising tide.

by

Benjamin Preiss