Trump administration notifies the UN that it's begun the process of withdrawing from the Paris climate agreement.
Impact of the life of the insanely rich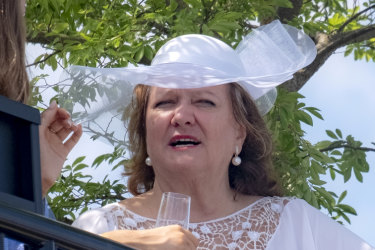 Gina Rinehart's battle with her children over the management of a multibillion-dollar family trust is holding up almost $2 billion in mining dividend payouts to themselves.

In the latest setback for Donald Trump in his tenacious efforts to keep his finances secret, the US President's long-time accounting firm must hand over eight years of his tax returns to prosecutors, a US appeals the court has ruled.

the Republican President will appeal the ruling to the US Supreme Court, whose 5-4 conservative majority includes two justices appointed by Trump.
A Republican court which he created
for just this occasion
(ODT)
FAKE & TWISTED NEWS
ABC TURNS TOXIC: Q&A PANEL BACKS VIOLENCE FOR ACTIVISTS
Last night was the most insane and reckless Q&A panel yet - an insight into the Left's slide to barbarity, aided by the ABC. Four panellists explicitly backed violence for activists, whether feminists or race warriors. None dissented. Two called for the police to be scrapped. This, when climate extremists are using violence. Watch, and worry.