How Murdoch regulates Murdoch Sky News is broadcast on Foxtel, the pay TV platform majority owned by Rupert Murdoch's News Corp. As a broadcaster Foxtel must obey a code of practice which is developed by subscription television industry body the Australian Subscription Television and Radio Association (ASTRA). ASTRA might sound like an umbrella group for a wider industry. In reality it appears to be little more than a front for Foxtel and Murdoch interests.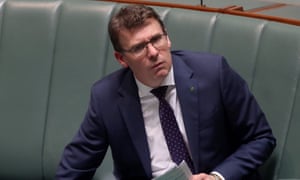 But it also believed a strategy to proactively announce refunds, before seeking to settle the case, would "temper criticism of the government's actions", allow the government to have "more control" over the process, "reduce the incentive for the Applicants to persist with the class action, and minimise the Commonwealth's potential liability for interest and legal costs".
What was left unsaid – even in the private advice – is that a settlement also means the government will continue to avoid the scrutiny Labor, the Greens and welfare campaigners hope might now come from a royal commission.
The minister overseeing the federal government's unlawful 'Robodebt' program claimed he "stood in and stopped it", despite previously having rebuffed complaints.
Government Services Minister Stuart Robert has been accused of "post-truth politics" after seeking to absolve the Coalition of responsibility for the unlawful scheme, which led to a mammoth $1.23 billion refund and compensation settlement on Monday.
Mr Robert denied the Coalition was solely at fault in the income-matching debacle, claiming it was "a long standing practice" that had been used by Labor governments back to the 1980s.
This is correct, but the framework was automated, with human beings taken out of it, under Coalition changes to the scheme in 2016.
Critics of Robodebt say this change meant less human discretion on debts, and put the onus on welfare recipients to prove they didn't owe a money.
The government suspended the Robodebt program late in 2019, after legal advice it could be unlawful.
Before he leaves office, Trump is looking to give the GOP one last anti-democratic gift: an intentionally skewed congressional apportionment count, so Republicans can entrench their anti-majoritarian power.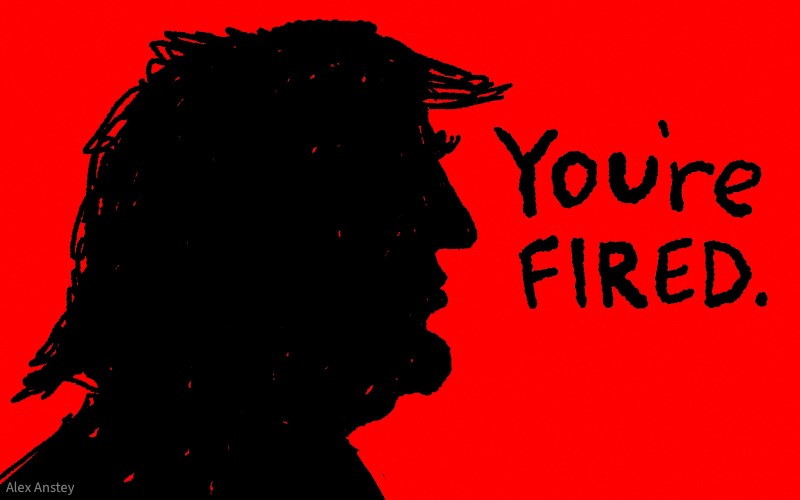 Donald Trump's bigger-than-life persona hides an empty inner core. Exposure of any flaws in his façade has the potential of destroying him, at least in his mind, since there is nothing of substance to fall back on. Some experts believe the period ahead could therefore be the most dangerous period of Trump's presidency. Dr Bandy X. Lee and Elizabeth Mika report.
Since dozens of mental health experts put together our bestselling public-service book, The Dangerous Case of Donald Trump, at the start of this presidency, all our warnings have been realized, almost as if on schedule.
We now feel the need to warn again — against his rage. We were on the mark when we warned against what became a massacre of our Kurdish allies and the assassination of a top Iranian general, to the surprise even of Pentagon officials.
We knew what the outcome of his disastrous mishandling of the coronavirus pandemic would become, before it happened, as our blow-by-blow account reveals.
Fake News
ABC'S SEXISM 'VICTIM': THE OTHER SIDE OF THE STORY
The ABC presented Rachelle Miller as a victim of a sexist culture at Parliament. She was a married mother who'd actually had a consensual affairs with her boss, Morrison Minister Alan Tudge, and the claimed she was bullied out of her job. But that is not how others there remember it all. Here's what the ABC's show trial omitted.
So it seems Andrew Bolt is defending the sexist power structure that exists in Canberra Politics and that it should remain part of the bubble. Private to the rest of us. MP's and particularly Cabinet Ministers don't open themselves up to blackmail by third parties. Or don't need to live up to the standards they they profess to represent. It show us who Bolt really is.
It's amplified by Bolt's comment "I'm the only breadwinner in the family and have to support the others? For Bolt their is no belief that he just might not have had the career he has if it weren't for the support of his wife and children. It makes one wonder where Bolt finds a joy in relationships. It doesn't appear to be at home.

CANCELLING PETE EVANS: TOO HARSH, TOO LATE
Pete Evans has been cancelled by Channel 10, his publishers, his retailers and business which signed him up - all over an offensive Instagram post that no one can be sure he meant. But why did they exploit this bizarre man in the first place? My editorial from The Bolt Report.
Andrew Bolt is a great supporter of the freedom of choice in the privatized world. Not so it seems in the case of Peter Evans. I for one certainly refuse to subscribe to the Herald Sun to find out why?