For the past two weeks, millions of Americans have been living in an alternative universe, but their comfortable bubble is about to be burst ...
He gets protection in the White House and this evaporates in about eight weeks.
In other words, the grift is coming to an end. Taxpayers will no longer pick up the tab for his golfing trips and the privileged lifestyle his family maintains. On top of that, Trump has nearly a billion dollars in debt and most of it is due to be repaid next year.
Donny is desperate to stay.
Most Americans are desperate for him to leave.

Robert O'Brien says he will ensure a professional transition to Joe Biden's team if Biden is deemed the winner.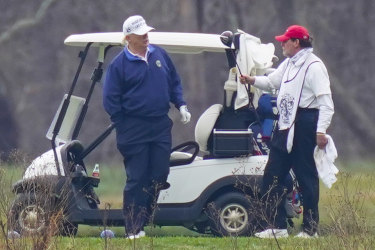 The departure of Nine boss Hugh Marks couldn't have come at a better time for News Corp. Did someone in Nine help him on his way? If they did, it has weakened the company just as the company was on the cusp of overtaking News Corp as the dominant force in Australian media.