Tariff Backdown

The Mechanics of Trump's Bullshit and Fake News is the scamming of America. Trump has shot himself in the foot and will continue to lie even more (ODT)
Speaking to reporters in New Jersey, Trump confirmed that he had decided to delay the tariffs, which could force retailers to raise prices, to avoid the economic pain that could result during the holiday period.
"We're doing (it) just for Christmas season, just in case some of the tariffs could have an impact," the president said.
So far, Trump's tariffs have failed to get President Xi Jinping to yield to the US demands.
"I don't think we're any closer to a deal," said Scott Kennedy, who analyses China's economy at the Center for Strategic and International Studies. "I don't think there will be any deal during the Trump administration."
The self-proclaimed master deal-maker has capitulated without extracting anything from his adversaries.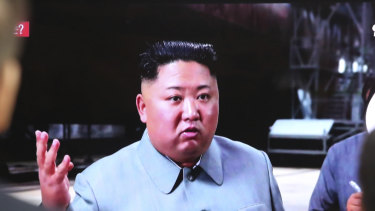 Gagging Media from Public Information Australians deserve to know
The Attorney-General's Department warned Nine's chief executive the company may need to register the program under new laws