Pollution Policy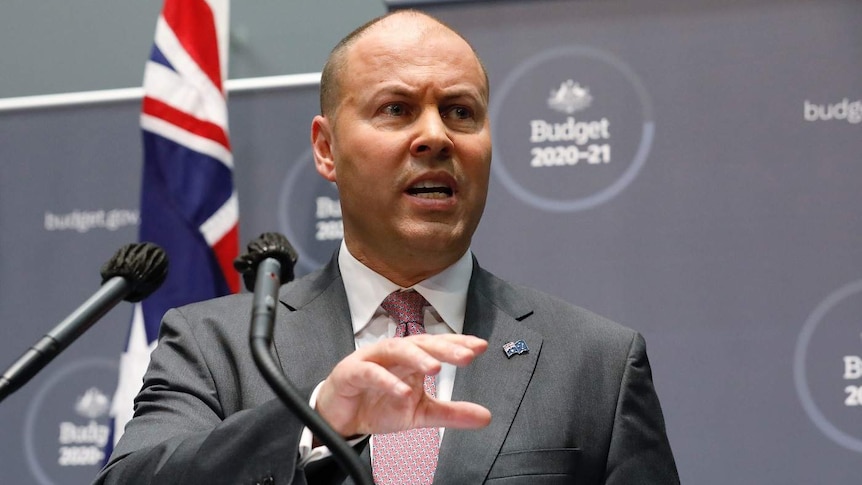 For 8 years this government has been promising Fantasy Facts. Net-zero by 2050 will be a pre- election promise the fact will be another story altogether. JobMaker is simply another example of LNP political fakery in the meantime Pork barrelling will remain their reality.

"Treasury estimates that this will support around 450,000 jobs for young people." But previously secret Treasury documents from the middle of this year reveal that just 5,278 people had been hired using the JobMaker hiring credit, or around 1 per cent of the original budget forecast.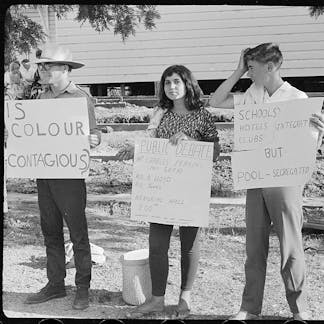 Comments like Frost's demonstrate ignorance towards the many structural inequalities experienced by Aboriginal and Torres Strait Islander communities and other marginalised peoples in Australia.
Aboriginal and Torres Strait Islander communities are also battling vaccine and COVID misinformation. Commentary from Frost and other Instagram influencers is not only dangerous, but also spreads inaccurate narratives of white victimhood.
It is a privilege to reject life-saving health interventions while others experience structural barriers to appropriate medical care.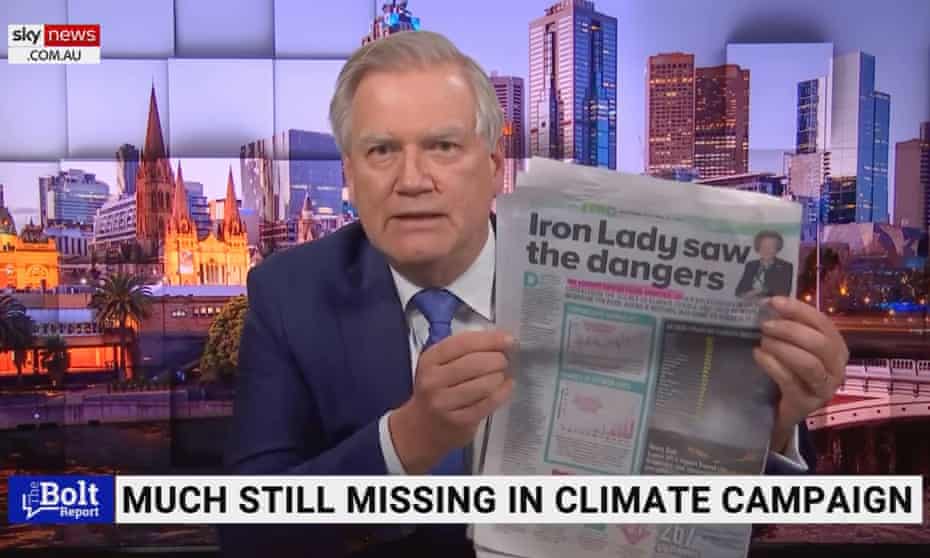 Andrew Bolt has had the rug "seemingly" pulled out from under his climate change denials by the very organization he works for and supports him. That should tell us it's a marketing promotion boosting Morrison's LNP, to seemingly change tack, on the promise of Net-Zero by 2050. For heaven's sake we were notified weeks ago that this campaign for Scott was coming. Of course it's is rubbish just as the Angus Taylor's argument that Net-Zero doesn't mean " zero carbon emissions". Slightly cleaner and more costly washed fossil fuels is then all they need do. Angus Taylor has guaranteed to fund CO2 emissions to the tune of $250bn if and when nobody else on the planet will.
As for Bolt's argument that News Corp's editorial change is "rubbish" well that's simply posturing, a performance to appear balanced and make noise. All they are doing is what Philip Morris did when it announced it would "un-smoke the world" while still continuing to sell as much tobacco as possible along with the other added carcinogens or tar. Yes Bolt's a participant because the campaign allows him the space to play the contrarian in the performance and repeat what it is he's been doing for the past two decades maintaining his ego and crafted media identity little else. After all he can't simply keep attacking Bruce Pascoe, Muslims, women and the ABC. Nor can he keep calling science a religion without appearing to be the dumb fuck he is. Remember he kept telling us the "planet was actually cooling". Bolt did that for well over a decade and probably still believes he knows more than 97% of the world's global climate scientists. No doubt he is waiting to spin that again.
Andrew Bolt's primary drive is not "truth" nor rational analysis driven by data but rather "attention"grabbing. Attention to himself and he's demonstrated and proved that he hasn't a clue. He's been wrong for years generally boosted by patrons like Tony Abbott John Roskham and an assorted number of wackos . He hasn't got that these days.

The prominent Murdoch commentator Andrew Bolt says News Corp Australia's major editorial campaign to speed up climate action is "rubbish" and the "global warming propaganda" provides political cover for Scott Morrison. "Millions of Australian readers would have got a shock this morning when they picked up their Murdoch newspapers around the country," Bolt told his Sky News Australia audience after the company published 16-page wraparounds in every tabloid.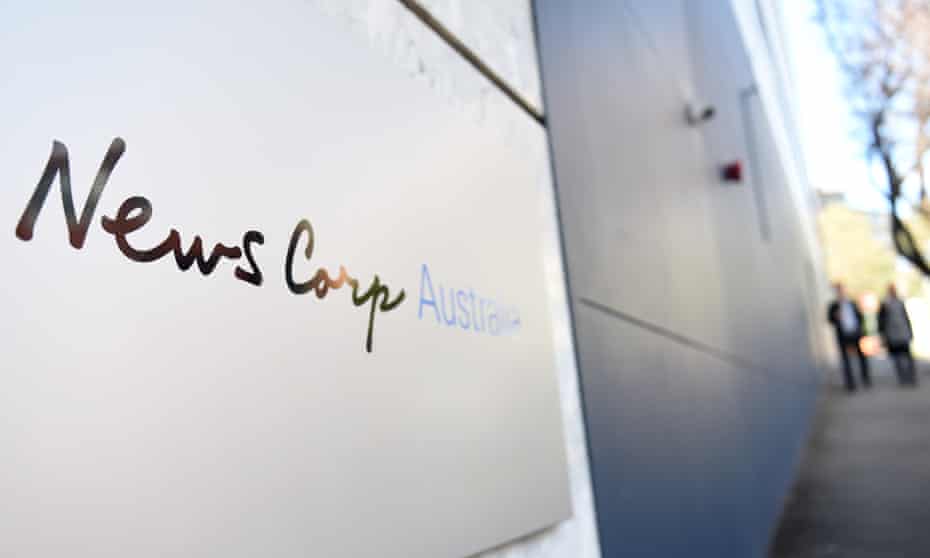 News Corp's turnaround on climate crisis is a greenwash Ketan Joshi The company won't change until it understands the grave damage it has done with its ugly legacy of denialist reporting News Corp Australia's office in Sydney 'News Corp has played a major role in ensuring a truly catastrophic track record for emissions in Australia over the past decade.' Photograph: Paul Miller/AAP Tue 12 Oct 2021 16.29 AEDT Last modified on Wed 13 Oct 2021 09.51 AEDT Let's be straight. The planet is heating because we're adding gigatonnes of greenhouse gases into our habitat. The consequences get worse for every additional gram we displace from deep underground and send into the sky, through the dual actions of extraction and combustion. We know with certainty that the impacts – inflicted already and inevitably due if we don't stop fast – are gruesome and visceral. As the world recovers from Covid-19, so too does fossil fuel use. It's largely unsurprising, considering how little real work was done to decouple human existence from the burning of carbon. Not only do these gases accumulate in the atmosphere, the amount we add each year is itself increasing. That is to say: it's getting worse quickly
Another example involves News Corp uncritically repeating the greenwashing campaigns of some of Australia's most severe emitters. AGL Energy has openly decided to breach a 1.5C-aligned trajectory by keeping its coal plants open well into the 2040s. Ditto for Energy Australia and Alinta Energy, both justifying this on the grounds that shutting down coal would cause "blackouts". It's the worst of corporate climate delay, but it's heralded as if it's a grand turnaround on climate.
Morrison, Murdoch and the Rhetoric will Continue they or Bolt haven't changed merely the spin has.
The rhetorical battle over turning away from investments in companies contributing to climate change, it seems, has been won. These moves came after more than a decade of broad-based campaigns against fossil-fuel investments, which at Harvard included petitions, protests, a legal complaint to the Massachusetts Attorney General, and storming the field during a Harvard-Yale football game. And yet, as activists learned in the decades-long campaigns to disinvest from apartheid in South Africa, the implementation of commitments was often limited by fine-print qualifications or loopholes. Despite legitimate celebration of new momentum, many questions remained unanswered, as detailed in an analysis in Harvard Magazine. The real test of success must be to what extent resources are actually removed from fossil-fuel production and reinvested in renewable energy. On that front, Big Oil — like the planet — is beginning to feel the heat.