He leads a government of ministers who are a power unto their own. Morrison and Joyce for personal reasons want in Free Speech on Social Media curtailed and policed. Alan Tudge wants Free Speech on University campuses less regulated and meanwhile Peter Dutton wants any Woke agenda in the Defence Force stopped, banned shutdown. It seems he'd close down Sydney's Mardi Gras if he could. At least it's clear what Morrison is about absolutely nothing but being a part of the coalition of IPA, Murdoch and seemingly electioneering photo-shoots and PR. If this is true Morrison certainly hasn't heard it.
There is nothing original in this move. Philip Morris declared it was about to "UNSMOKE" the world. That it was anti-smoking, and even e-smoking but was investing heavily in delivering tobacco in an alternative way via IQOS technology and heat-sticks. They were going to be better than any nationally driven QUIT campaigns Yes, like Philip Morris Angus Taylor and Rupert Murdoch are about to De Carbonize Australia no, the planet, and deliver coal and fossil fuels in an alternative way to the Globe. First is to change the language about what it is they and the industry are really doing They are going to Ladbroke, no Clean the world. Second is to throw heaps of money at Murdoch to promote it and by establishing a taxpayer Welfare Fund of $250bn for the industry, which by the way is neither a tax nor a subsidy to be paid by any Australians, but a loan. It's not a leg up but it's because of the ignorant, and irrational divestment of funds from export of such profitable and economically efficient climate saving resources. It needs to be done to save not retrain or create the few jobs lost. Jobs being lost more by the automation of the industry rather than the consequence of renewables. Third is to create a technological smokescreen and "green-wash" the filthy product and habit just as Philip Morris has done Smoke.
Nicotine will still be delivered along with " nano-particulates" instead of carcinogenic tar and smoke. Mind you those 52 new chemicals will also have unadvertised but known side-effects. However a cleaner man-made CO2 will be delivered into the atmosphere as has always been done because "Net-Zero Emission by 2050 was never a Zero- CO2" says Angus. Even Andrew Bolt is in on the act and allowed to call this flip "rubbish" not because he's against it but rather the very "science of global warming is a religion". The methodology is faith based and Bolt's laser logic of denial-ism far far more precise, scientific so Murdoch,Taylor and the LNP don't really need to pander or even listen to other nations,banks, corporations or Greta that mad mentally deranged child,or let alone 80% of the public to govern this stand alone country.

But for those of us who have been watching closely, it also seems possible, even likely, that this sudden awareness of climate change by News Corp signals a new and more sophisticated greenwashing of the political discourse.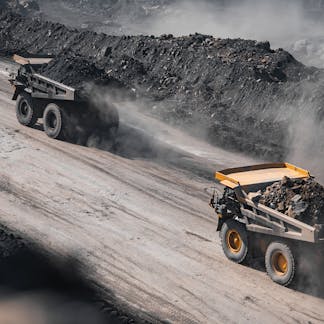 The COP26 climate negotiations are just weeks away, and the tide is now turning against international finance of coal-fired power generation. The implications for Australia cannot be ignored.
Australia faces an intensifying risk of global investors divesting bonds or equity if we don't join other nations in making a net zero emissions commitment for 2050, the Reserve Bank has warned.