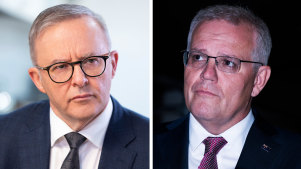 How many times did we hear this from Abbott and he never did. The LNP changed him at a time when only 51% of the numbers were needed to kick him out as the leader. Turnbull didn't change that and Morrison stabbed him in the back ensuring he didn't have the numbers either. Morrison knew the culture of the party wouldn't pick a woman as leader even if she had all the skills for the job. Just as he knew he could beat Towke if they were lead to believe he was a Moslem. So it was between him and Dutton and he was a shoe-in.
Morrison then insured he wasn't going down the same way as Abbott and Turnbull by raising the numbers required to get rid of him to 66%. Nobody has said he wasn't an operator but that's all he is. He can get the job but can't do it. Right at this moment, his intransigent support for Katherine Deves has put moderate Liberals under threat and Josh Frydenber is one who's come out and said he didn't agree with Morrison's Captain's pick whatsoever Sharma, Zimmerman and Archer as well are some threatened by it but they can all be rolled as far as Morrison is concerned

History has shown Morrison to be a "gunna" If he gets the job he's gunna get the sack.It's been the road well travelled by Scott Morrison. His mates or those he admires are the likes of Trump, Brian Houston and QAnon devotees Tim Stewart and his son. Morrison hasn't changed one bit in over 2 decades. He thinks he's a smooth operator but we've all seen he's not. He's the very opposite and members of his own party have called him out for it.
Asked about the Prime Minister's comments during his own press conference in Far North Queensland, Albanese said if Australians wanted change "then change the government."
"Scott Morrison today said he is a bulldozer. A bulldozer wrecks, a bulldozer knocks things down. I'm a builder, that's what I am, and If I'm elected Prime Minister, I'll build things in this country … I'll build the skills capacity of this nation up … I'll build people's living standards up," he said.
Striving for mediocrity in a world of excellence.
Prime Minister Scott Morrison has slammed Labor leader Anthony Albanese today over his 'extreme communist' proposal to have people's wages keep up with inflation.
The tiny pay stabilization of $1 has been slammed by Morrison, who dubbed the move as reckless. "It's just not good economic management," explained Morrison, "You can't just hand money out to people that aren't close mates of the Liberal Party front bench."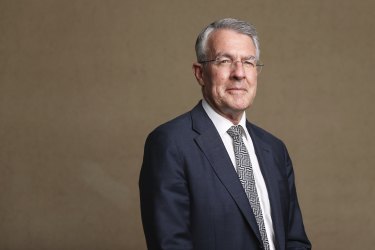 Labor expects its proposed national integrity commission will examine alleged misconduct from as far back as 15 years, with both former and current politicians eligible to be investigated under a broad definition of corruption.
Unlike the Coalition, Labor has promised to create an integrity body with retrospective powers, meaning it could examine decisions taken before the commission came into being.

But back in Team ScoMo, it's the fall of Rome. The PM will talk under wet cement until the end. The final debate showed his sharp but limited talents. Facts and figures on command. He's the real estate agent who gives a good pitch. He simply isn't meeting Australians' price expectations.
The national minimum wage is $772.60 per week, for a 38 hour week, or $20.33 per hour. 5.1% on the per hour minimum wage is $1.04, however with 19c of tax taken out this equals $0.84 per hour in the pockets of minimum wage employees.
The 5.1% wage rise that the small business lobby is worried about would equal less than a dollar an hour after tax.
The spin doctor,cladding salesman, used car dealer Arthur from The Minder

There's bigger fish to fry



Finaland and Sweden's decision to abandon the neutrality they maintained throughout the Cold War would be one of the biggest shifts in European security in decades.

Sweden is expected to follow Finland in joining NATO as Russia's invasion of Ukraine looked set to bring about the very expansion of the Western military alliance that Russian President Vladimir Putin aimed to prevent.
Maureen Clare Murphy 11 May 2022

Capitalism leads the way