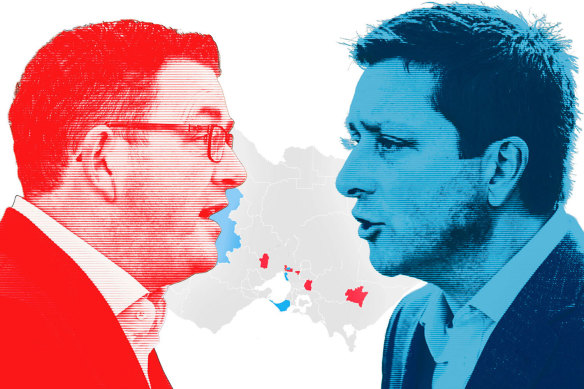 Seats to watch - Metro

Bayswater (ALP 0.6%) ; Box Hill (ALP 3.1%) ; Brighton (Liberal 0.5%) ; Caulfield (Liberal 0.27%) ; Hawthorn (ALP 0.4%) ; KEW (Liberal 4.8%) ; Northcote (ALP 1.7%) ; Pakenham (ALP 2.2%) ; Richmond (ALP 5.8%); Sandringham (Liberal 0.4%)
An increase in support for independent and minor-party candidates could cause seats long-held by the major parties to flip. These are the key marginal seats to watch on November 26.

You can Trust me says Matthew Guy

The Victorian Liberals have employed a powerful tactic to delay two key probes, which will not conclude before the election
To get to where they are, imperial powers will deceive, dissimulate and distort. The US imperium, that most awesome of devilish powers, has tentacled itself across the globe, often unbeknownst to its own citizens.
In a report released by the New York University School of Law's Brennan Center of Justice titled Secret War: How the US Uses Partnerships and Proxy Forces to Wage War Under the Radar, there is little to shock, though much to be concerned about. The author of the report contends that the list of countries supplied by the Pentagon on US military partnerships is a savagely clipped one. The list is so wrong that 17 countries have been omitted.