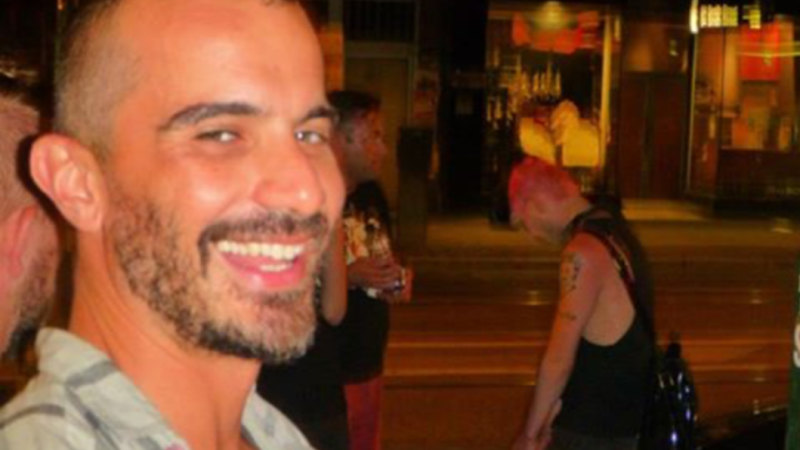 5-6 "heavily armed police" really fucked up and it's not the first time. This squad seems to have made quite a habit of injuring innocent people while not doing anything about apprehending guilty ones. They seem to enjoy breaking bones and shooting people. They will now be "investigated" again by none other than the police in "fairness to the members".
Why have the police pointed to the "Lebanese community" as if that is a sufficient explanation rather than just a "gang" of Australians? They seem to know who they are? Has racial or ethnic profiling become an explanation or an excuse for the use of such violent apprehension methods? No doubt they will take their time about it and maybe when the heat and attention has died down, on this now very public issue, they will try to mitigate the reality of what actually occurred to be "fair" to those members involved leaving an injured citizen with a heavy legal bill to fight for his rights to compensation.
History has shown for some citizens that process has taken years with the State turning it's back altogether denying any compensation and the injured party having to sue the police as individuals. Will the Police raise resisting arrest charges against Nik D to protect themselves, that's been done before? These officers haven't even been suspended while being investigated. (ODT)
ELECTION EXPOSES OUR TOTALITARIANS OF THE LEFT
COLUMN

This election has exposed the totalitarian enemies of free speech. Take Oliver Yates, the independent running against Treasurer Josh Frydenberg : "I would seek to have the Murdoch press's license to operate in Australia removed if they continue to threaten our democracy..." He's threatening to remove the right of one third of newspapers to publish.
"It's difficult to know where the government ends and News Corp begins."
Mr Turnbull, a Singapore investor who launched an online campaign against the Liberal Party and the Murdoch-owned News Corp after his father was dumped last year, has now deleted the tweet and offered a conditional apology.
The Herald has chosen not to republish the contents of the tweet.
Mr Turnbull's message came in reply to another suggesting The Daily Telegraph was set to publish a dirt file on Opposition Leader Bill Shorten this week.
The tweet did not name an individual member of the Murdoch family but implied hypocrisy regarding one's personal life. The Age
Alex Turnbull defends wiped tweet about Murdoch family
The reason for Andrew Bolt's post is to look good for the Murdoch's strange no he's always been their dishlicker.
Scott Morrison's Liberal campaign flop at the Melbourne Convention Sunday may be…
But it's the Daily Tele's attack on Shorten's story of his mother, a whopper that he's laundered her story shopped around Canberra Tuesday, which backfires horribly on Gotcha Morrison. The low blow gives Labor's leader an opportunity to cut through the fog of cockamamie economics, dog-whistling, scaremongering, falsehood, fabrication, distortion, outright lies, character assassination and personal abuse that is the News Corp Trumpery integral to Coalition campaigning.
"An absolute gift to Bill Shorten", says a back-handed, Barrie Cassidy on Friday's ABC Breakfast News, "it humanised him in a way he hasn't been able to do so far. One hell of an own goal; a very nasty story and it backfired".News Corp sources say the Daily Telegraph has another story in their dirt file to throw at Shorten, writes Paul Bongiorno. "It is highly defamatory and legally dubious. The desperation that led to the attack on Shorten and his mother's memory may give them pause to think about running it. As one Labor campaign worker says, "It's difficult to know where the government ends and News Corp begins."

Exclusive
Liberal MP Andrew Hastie has denied claims he met a far-right activist at a rally in support of South African farmers.

NEWSPOLL: LABOR LEADS 51 TO 49
Newspoll has Labor still ahead 51 per cent to 49. One Nation just 4 per cent. Bill Shorten's popularity up, the Liberals' primary vote up. This could have been won by the Liberals, had Malcolm Turnbull been dumped earlier.
WE'RE ALL SOCIALISTS: LIBS GUARANTEE HOME DEPOSIT
COLUMN
Last week the Liberals hated socialism. It attacked Labor for its crazy promise to give childcare workers in the private sector a 20 per cent pay rise. But yesterday Prime Minister Scott Morrison unleashed his own inner socialist, promising poor first-home buyers that the government would guarantee most of their deposit for a home loan.