Fox is officially the new White House Press and the highest paid division of the Trump administration. Now that's what's called refilling the swamp.
research

May 10, 2019 4:39 PM EDT

research

May 10, 2019 4:23 PM EDT

research

May 10, 2019 4:20 PM EDT
Trump's dumped on Fox Corp, all those Fake News defenders and himself when he said "essentially no obstruction" " He promised he'd only obstruct a little bit if it hurt he'd stop" Guarantee Fox and Sky will let that go to the wicketkeeper. (ODT)
On obstruction of justice, the so-called president goes from "I never met the girl" to "she's only a little bit pregnant."
Yesterday Donald Trump moved every so slightly from "total exoneration" to "well, maybe..."
He gave a long ramble on Thursday which ended with the notable amendment to his earlier statements: "no collusion and, essentially, no obstruction."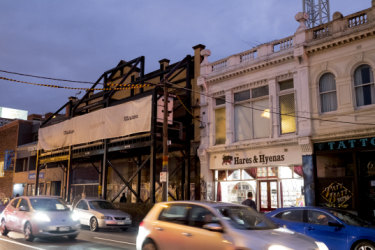 How many years will it take before the police admit an error? They certainly serviced him?