EXTREMES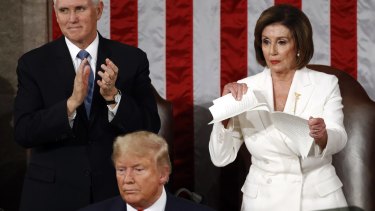 The decision highlighted the tension between critics who want social media platforms to crack down on the spread of misinformation and others who argue that political speech should be given wide latitude.
When the free market is allowed to determine your truth. That truth is Trump's fake video has a reach of 70.1 mill followers. Imagine the American night sky blocking out the stars with a 3D hologram of Trump and his message. This is no longer Speakers Corner Free Speech doesn't give a zip about Free Listening but only capturing it and taking it hostage. Welcome to Guantanamo USA (ODT)
The Warming deniers like News Corpse tell us there is nothing to see but the natural evolution and the coming of the New Normal. There's nothing extreme here except the radical rise in your insurance premiums. There is absolutely no need for any radical or extreme change is the message except ridding ourselves of the ABC and allowing Murdochians to do their job (ODT)
Tens of thousands of NSW residents are expected to wake up without power after the state's heaviest rainstorm since '90s.
Rainfall of up to 60 millimetres is predicted for Victoria's east on Monday, just weeks after devastating bushfires.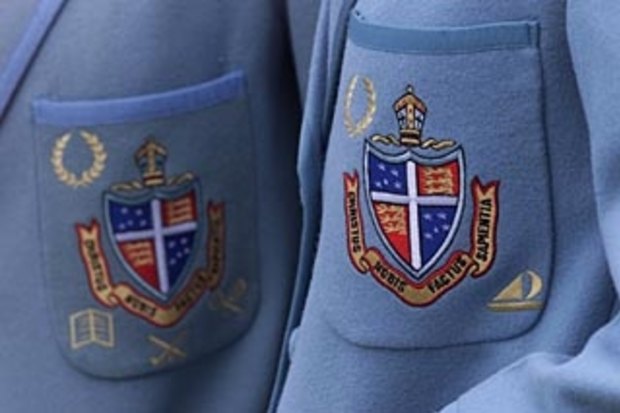 The New Normal the wealth gap has become a wealth abyss and a cry for Welfare will follow (ODT
The state's most expensive schools continue to hike prices well above the rate of inflation.
FAKE NEWS
Beware of Greeks bearing gifts it's a very old saying as is the one about Beware of the Indian Giver. This is no Mea Culpa by Andrew Bolt but it is an example of Fake News.
Like today's Tobacco Lobbyists are prepared to admit smoking "probably" has some effect on lung cancer. "Let us sponsor the scientific research" Bolt now admits he secretly has always believed Climate Change and our emissions do "probably" have some effect on the planet warming. But, like Jim Molan Twiggy Forrest and Bjorn Blomberg say "let's not get ahead of ourselves" and declare them the "cause". "The science isn't certain let us sponsor it and appropriate the message"
We need cost-effective adaption of our bank balances and the knowledge to suit rather than any radical change to determine policy. Yes, some people will be hurt but not all and that's the definition of the "Common Good".. it's limited.
The uncertainty of science shouldn't persuade us of the actions needed cost-benefit is a better yardstick and decisions from the top down shouldn't be influenced by today's populism driven by kids in the street. Maturer brains are needed here.
This my friends is the News Corpse Flip. They are losing, no haemorrhaging money and are "bearing gifts". Bolt also promised Abbott would change time and time again yet still thinks he's the best leader in a decade.
Will the REAL Andrew Bolt please STAND UP!! or better SHUT UP. The fact is there is a correlation between increased rate of emissions and the rate of increasing planet temperature. Bolt admits now human activity might just be the cause for these "not so catastrophic changes" The UK, Germany and most other world nations are seeing the need for not just reduced emissions but a carbon-neutral future with actions beginning now. If the market refuses to invest in new coal-fired power why should the government override what the voters want? It certainly failed Abbott
CLIMATE CAPERS: HOW PAUL BARRY SMEARED SKY
Paul Barry uses his ABC Media Watch show to vilify sceptics of his global warming religion. Chris Kenny nails the falsehoods and misrepresentations in Barry's latest hit-piece on Sky: "Clearly his thesis, his whole show, is not about facts, fairness and reality, it is about distorting reality so he can share the vibe of the climate activists."
No, no, no. These rains over eastern Australia? These floods in NSW and Queensland? This is exactly what catastrophists told us we wouldn't see.
Yes, here it is — a story in The Australian on December 11, when we were already freaking about those bushfires.
"There will be no relief for drought-ravaged regions over the summer, with Bureau of Meteorology officials telling a meeting of state and federal ministers there would be no significant rain until at least April."
No rain to put out the fires!
CANAVAN: GREEN POWER THE 'DOLE BLUDGER' OF ENERGY SYSTEM
Former Resources Minister Matt Canavan foolishly kept out of the Ministry of the Morrison Government, can now tell it just how it is: "Renewable energy [are] unsuitable to support manufacturing jobs. Renewables are the dole bludgers of the energy system, they only turn up to work when they want to." Build a coal-fired generator instead.