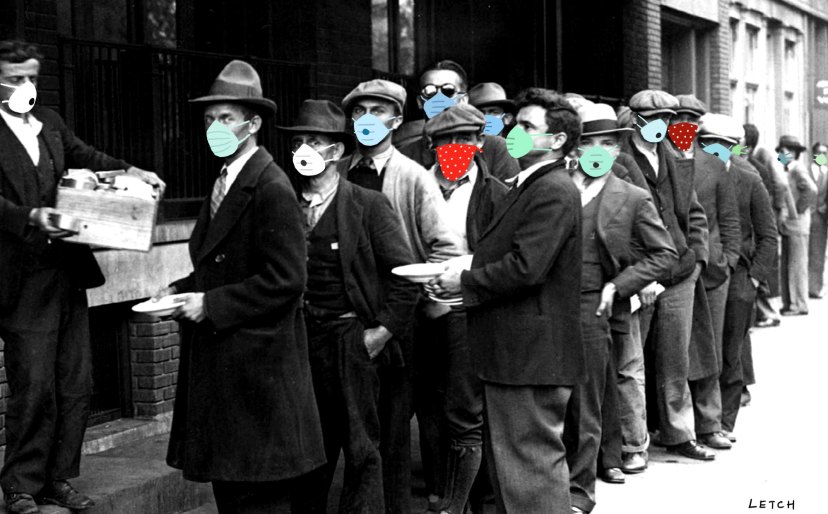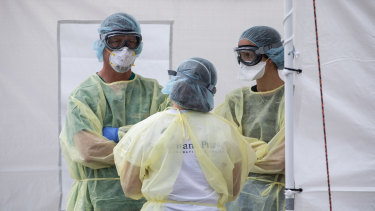 About one in every 10 people testing positive for coronavirus in Italy and Spain are doctors and nurses, with governments warning that a shortage of protective equipment has left health workers vulnerable.
Hundreds of asylum seekers in Sydney's Villawood detention centre have signed an open letter to Prime Minister Scott Morrison pleading for their release amid the coronavirus pandemic.
Murdoch's head Office in Action.
FAKE NEWS
Trump's Cure Feeling & Faith Healing



After 3months of strict quarantine, China is ready to lift the strict restrictions on Wuhan and the province where the virus was discovered. Economic pain was second to human pain and catastrophe. The contrast is clear when Andrew Bolt promotes as reasonable that the cure is more painful than the disease and its better to let millions of Americans die and possibly 500k Australians because the economic pain is greater than death. It's Trump's the LNP's IPA's and Murdoch's exact position on climate change as well. These aren't global issues that the disease ore climate might alter the planet. These are the personal concerns of those who currently are watching their profits being washed away and want political and government protection. Political debts owed it seems are now being called in. as they were during the GFC.
Note however how this is now being disguised as a reasonable debate and not one of Global and Human Right. The Nazi's dressed the argument for gassing Jews, Gypsies and Gays as reasonable too. Will Andrew Bolt put his hand up for who to choose? The Chinese made a choice and it took 3 months Trump and Bolt can't last more than 2 weeks before choosing whose first in line. The fact is China certainly hasn't gone bankrupt nor has Singapore, HongKong, Taiwan or South Korea Why one might ask is Australia's economy so fragile it can't support the Nation? 8 years ago it was the worlds 2nd strongest. Today Bernardi and Bolt are suggesting the LNP have weakened it to the point of bankruptcy. Thats not a "civilised argument" it's simply giving me before we ideology the microphone.
MEDIA BIAS EXPOSED: EVEN IF TRUMP FOUND A CURE FOR CANCER... OR CORONAVIRUS...
The media Left is now dangerously deranged by hatred of Donald Trump, who promoted a drug now being trialled around the world to fight the coronavirus. But here's CNN's take: "Nigeria records chloroquine poisoning after Trump endorses it." The Guardian tells a falsehood: "Arizona man dies after attempting to take Trump coronavirus 'cure'."