Voters have given Prime Minister Anthony Albanese a powerful vote of confidence almost four months after the federal election by backing him against Opposition Leader Peter Dutton by 53 to 19 per cent when asked to name their preferred prime minister.

The LNP way of correcting things

The great Experiment in Democracy
There is nothing more important than informed perspective, for which it is necessary to step outside the grip of corporate western media.
John Menadue has drawn attention to how our views of the world are dominated by 'white man's media'.
This is a listing of other sources of news and commentary, by people of all kinds. I leave it to the reader to assess the quality of these sources, particularly by going to the 'About' section of web sites where possible.
There is nothing more important than informed perspective, for which it is necessary to step outside the grip of corporate western media.

One needs to ask why is IA so readily flailing away at another independent media publisher rather than putting up a united stand against mainstream white man's media? Why aren't the other Independents responding and supporting them ? They don't seem to feel Donavan and Pini have an argument.
Is IA just the sound of a single mouse roaring against a competitor in a small Independent market-fighting? the greater Australian media system? Or simply the sound of sour grapes? Do you really have to be poor to have both Independence and integrity?
Despite its claims of being small and independent, Crikey uses its cronies in the mainstream media, including ABC Media Watch, to promote itself and its funding campaigns and attack its competitors. Another eye-opening exposé by Dave Donovan and Michelle Pini.
John Feffer examines what it means that North Korea has been driven ever closer to fellow nuclear powers Russia and China.
Sovereignty was once the king's prerogative; he was, after all, the sovereign. Today's autocrats, like Vladimir Putin, are more likely to have been voted into office than born into the position like Kim Jong-un. The elections that elevate such autocrats might be questionable (and are likely to become ever more so during their reign), but popular support is an important feature of the new authoritarianism. Putin is currently backed by around 80% of Russians; Orban's approval rating in Hungary hovers near 60%; and while Donald Trump could likely win again only thanks to voter suppression and increasingly antidemocratic features baked into the American political system, millions of Americans did put Trump in the White House in 2016 and continue to genuinely believe that he's their savior. Bolsonaro in Brazil, Nayib Bukele in El Salvador, Narendra Modi in India, Kais Saied in Tunisia: they were all elected.
Yes, such leaders are nationalists who often act like populists in promising all sorts of handouts and feel-good nostrums to their supporters. But what makes today's autocrats particularly dangerous is their exceptionalism, their commitment to the kind of sovereignty that existed before the creation of the United Nations, the earlier League of Nations, or even the Treaty of Westphalia that established the modern interstate system in Europe in 1648. Both Trump and Xi Jinping harken back to a Golden Age all right — of rulers who counted on the unquestioned loyalty of their subjects and exercised a dominion unchallenged except by other monarchs.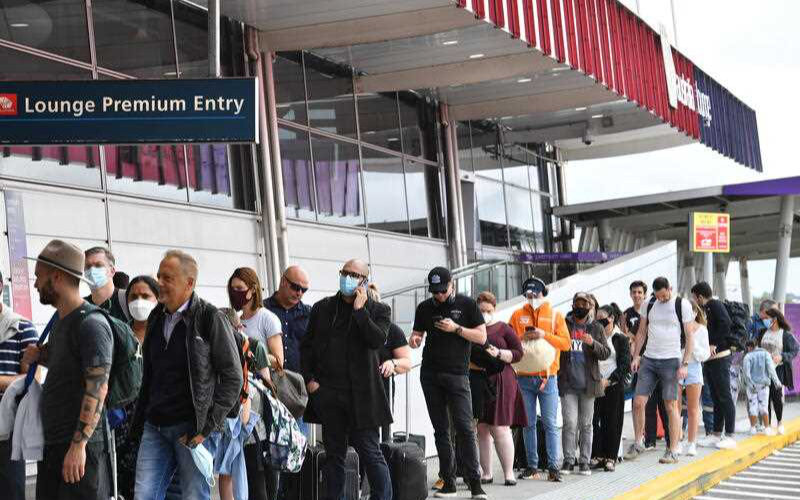 No matter what happens with customer discontent and employee unrest at Qantas, chief executive Alan Joyce can't lose.