Trump's shambolic management style and paranoia are taking its toll on his staff, Gabe Sherman reports for Vanity Fair.
Vanity Fair reports that many in the White House staff can't stand Trump, who is always looking for a scapegoat.
Can you imagine working for a bloviating narcissist, who demands total and complete loyalty and offers none in return?
Sherman, as accurate as any reporter in the media today writes, "The issue is that many see Trump himself as the problem."
"Trump is hated by everyone inside the White House," a former West Wing official told Sherman. "His shambolic management style, paranoia, and pattern of blaming staff for problems of his own making have left senior White House officials burned out and resentful."
"It's total misery. People feel trapped," a former official said. "Trump always needs someone to blame," a second former official said. Sources told Sherman that the leak of Trump's internal schedules to Axios—which revealed how little work Trump actually does—was a signal of how disaffected his staff has become."
And Larry Kudlow's looking to jump the ship.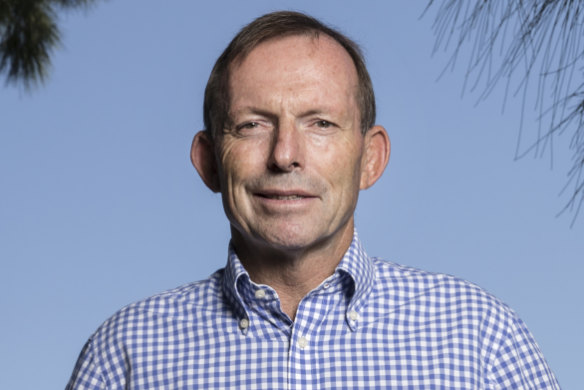 Tony Abbott is out on the hustings earlier than usual to save his old seat. This time round, the ex-PM is focused on entirely local problems - and he is not too proud to spruik the need for new dunnies at his local beach.
This "new" man came on The Bolt Report and whinged, and Andrew Bolt has always whinged along in chorus complaining about the negativity of his political opponents. Tony Abbott has been in a permanent state of opposition since he entered politics. It's the very reason he's hated so much because even as a leader he was in opposition preaching hell was on nigh, and he was the only one who could save us. Tony Abbott created the negative space we have all felt since 2013 and fear has always been his tool. He's Andrew Bolt's mate, and together they both hate the best of the marrow that makes Australia.
We never cheered Abbott we never stopped cheering Steggalls.
Wait for News Corps Fake News Campaigns they will come. Remember Rupert Murdoch and Tony Abbott at the Alfalfa Club in 2016 trying to pull the wool over Australia's eyes. You can't forget Andrew Bolt echoing "he's changed, he's changed" "he's got the message" only to watch the world laugh at the 28 seconds of TV silence and dumb expression. Remember the Broken Promises easily made until the First Budget, hiding behind Credlin, the killing of Peter Slipper, his mate. Throwing Joe under the bus, the slagging off of his own sister, and telling us that climate change is crap. The sniping and the backstabbing and we heard him in Afghanistan speak so easily about Australian death "shit happens". Yes, it did shit happened, and we fast realised that in 2013.
With Tony Abbott, Australia changed, and we the people all stopped smiling and felt the cloud drift across the country. The Liberals have been trying to turn things around ever since, but the tail is still there trying to wag the dog. Peter Dutton and Abbott are still doing a Boomgate with the sound turned down but not off and Morrison standing with that embarrassed smile begging them not keep doing what they can't help doing.
Let's not forget Tony Abbott's classic comment while visiting Afghanistan was "shit happens". Andrew Bolt forgot it immediately crying out Abbott's a media victim of a left-wing press.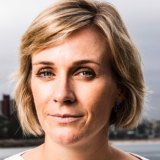 Independent Zali Steggall is on track to replace the former prime minister as the MP for Warringah, according to the polls.