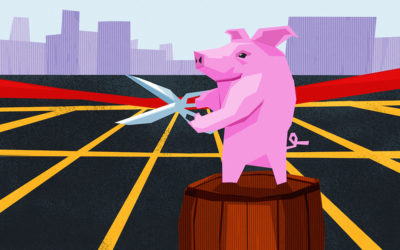 On the heels of the #sportsrorts and our investigation into the Coalition Government's media and regional growth fund rorts, we bring you Pork 'n 'Ride. Jommy Tee uncovers the latest dodgy vote-winner from the 2019 federal election — the $149 million Commuter Car...
read more
FAKE NEWS
FARUQI RECOMMENDS "HEARTWARMING ... BLOW-BY-BLOW ACCOUNT" OF MURDER OF CAPTAIN COOK
Ex-ABC editor Osman Faruqi: "If your heart aches a bit on Valentine's Day I can strongly recommend reading the detailed, blow-by-blow account of Captain Cook's violent death on this day in 1779. A heartwarming story of indigenous revenge and I guarantee his heartfelt worse!" I have an odd need to ask what other murders would cheer him.