Stuart Robert is laughing

In Australia, it has also been particularly galling to see the prospect that sharing such confidential information – notably in terms of tax policies – will see no PwC employee or member of management spend time mournfully gazing from a prison cell. That prospect is what faces Richard Boyle, the Australian Taxation Office's whistleblower who exposed the predatory conduct of its debt collecting practices with tigerish courage.
The LNP gutted the Australian Public Service and were then gutted themselves by those who they opened the doors for

The Centre for Public Integrity has published analysis of political donations and government contract work for Big 4 firms EY, KPMG, Deloitte and PwC. What's the scam?
Fact Check: the Victorian Liberals say the state's debt is larger than any other state and larger than NSW, Queensland and Tasmania combined. Is that correct?
Considering the States debt is less than 30% of the economy and not the 120% predicted in 2026 the term disaster as expressed in the Mainstream media is a total exaggeration and political scaremongering. Fact Check; Shows the LNP and the media are gilding the lily. Compared with other Nation States Victoria is carrying a very respectable debt level having managed Covid and still being the most desirable state to come to. Cherry picking in Peter Costello's Age shows the bias.

UK 95%, Brazil 93% USA 259% Japan 200% and under the LNP the Australian is 132% https://worldpopulationreview.com/country-rankings/countries-by-national-debt

Dan Andrews has actually achieved real things in his 14 years. Much more than can be said of the LNP Federally and NSW. Both governments are now in opposition because of their disastrous records of damage done and promises unfulfilled. Drive from Vic to NSW and compare the quality of our roads cross into NSW and you'll discover an unmade bed.(Old Dog)

Mr Davis's claim is gilding the lily. So are similar claims from Mr Guy, Mr Bach and the Liberal Party organisation. It's important to note that Victoria's net debt in June 2022 was $99.98 billion. It is not yet the $165.9 billion only projected to be in June 2026, despite Liberal Party claims it has already "blown out" to similar magnitudes and Mr Davis's claim that it will reach that level by 2025.
Nonetheless, Victoria's June 2022 debt sits head and shoulders above any other state or territory in nominal terms. But adjusting for the size of each state economy, using a debt as a proportion of gross state product as a measure, Victoria and the Northern Territory are neck and neck, with other states still far behind. Victoria's June 2022 debt is also larger than the combined total of NSW, Queensland and Tasmania in both nominal terms and as a share of gross state product. However, the gap is larger now than it is projected to be in June 2026. The debt in Victoria in June 2026 is projected to be larger than any other single state, including the NT, on both measures. But projections for four years in advance are far less reliable than actual and estimated figures for the most recent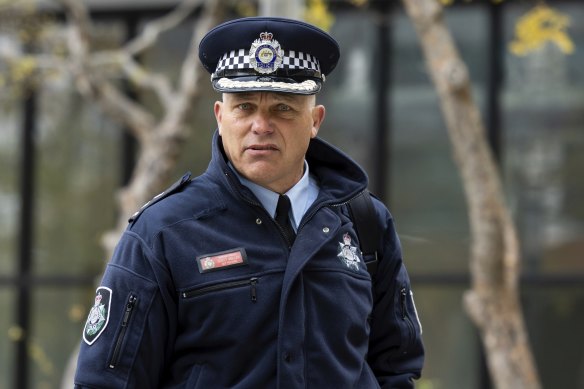 Failed Justice System

Jurors are held to strict rules of control that provide undue outside influence. However, not so police, who can entertain their personal opinions and beliefs. As a consequence fail to abide by the strict rules of criminal investigation and collection of evidence. This ACT Detective admits to serious bias in his investigating methodology.
ACT Policing: Detective Superintendent Scott Moller also admitted to an inquiry into the abandoned criminal trial he shouldn't have liked a social media comment that was supportive of the man he had charged with Higgins' sexual assault following the discontinuation of the case.