Virtually every new data release confirms Australia's economic demise under Prime Minister Morrison and Treasurer Frydenberg. Alan Austin updates the tally of disastrous outcomes.
INFRASTRUCTURE INVESTMENT IS at an all-time low. As is Australia's net worth and its global ranking on economic growth. Tax-free corporate profits are at an all-time high.
Morrison's Plan is Gaslighting Australia Singapore is the Canary in in the coalmine not the answer 80% will continue to produce a strain on our Public Health system.
Dr Leong said 80 per cent was "not good enough because it can still burden the hospital system very significantly and there will be too many excess deaths". "The numbers are mind-boggling, given what's possible over the next few weeks," he said. Prime Minister Scott Morrison set a vaccination target as part of his four-step opening plan for Australia, with phase C triggered when double vaccination reached 80 per cent.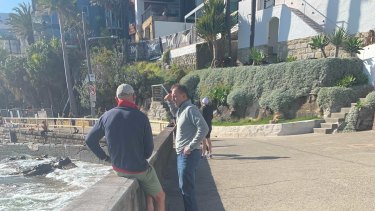 "
Role Model" Tony Abbott says social contracts and keeping the community safe from Covid aren't for him unless he gets something out of it. Australia turned it's back on him. Besides it's not how they do it in the UK.
"I never thought dobbing and snitching was part of the Australian character," said an aggrieved Tony Abbott, photographed by a member of the public walking without a mask on Manly Beach, and copping a $500 fine last week.
They did it their way in Nth Fitzroy just like Gladys and turned their backs on Dan helping to insure Covid spreads in Melbourne.
A Melbourne school that flouted remote learning rules has been hit by a COVID outbreak, as Victoria's Premier warns reopening schools would cause cases to surge.
With the state recording 392 new coronavirus infections on Sunday, the state's Deputy Chief Health Officer Dan O'Brien said 30 students and staff had tested positive at the Fitzroy Community School in Brunswick Street, Fitzroy North.
"It looks like the case numbers are at least 30 but it's growing from there," he said.